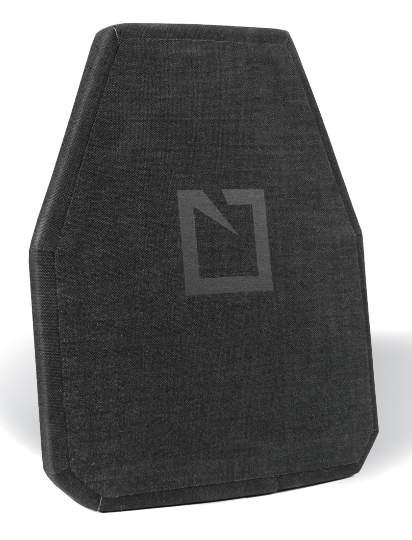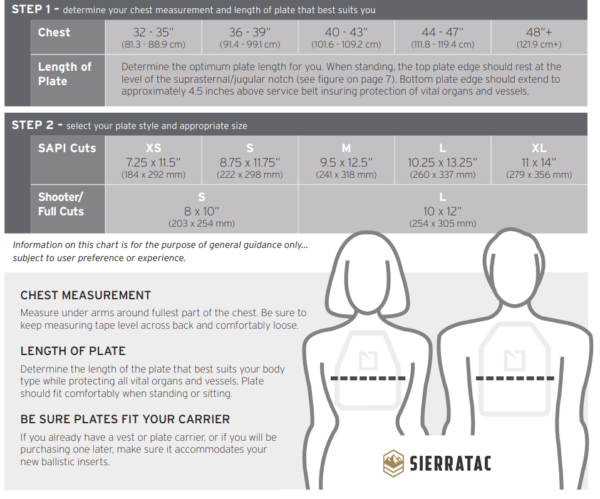 In stock
Sale
HESCO L211 – New 200 Series Armor Level Rifle Special Threat Stand Alone Plate (PAIR PRICING)
$542.00
The HESCO 200 Series Plates: BI L211 is a special rifle threat stand alone plate designed to be worn where concealability matters. The L211 plate is made of advanced composite materials and is highly durable and water resistant.
Description

Additional information
HESCO 200 Series Plates:  BI L211 Single Curve / Shooter Cut
New 200 Series Armor Level Rifle Special Threat Stand Alone Plate
The 200 series plates are designed to be worn where concealability matters and crucial for the specific requirements. This Special Rifle Threat armor plate is designed to be light yet durable against light AP rifle ammunition.
The L211 Special Rifle Threat armor plate from the 200 series provides the best low visibility armor with a light AP protection and a focus on value.
The HESCO L211 is compatible with BI L110 Special Rifle Threat Stand Alone Side Plates to complete the protection zone, side plates can be elevated to cover the heart against side shots.
HESCO 200 Series- Special Rifle Threat Stand Alone Features
Advanced composite materials
Highly durable, water resistant Polyurethane coated Cordura fabric finish
Cost effective with no compromise on quality
Special rifle threat
About HESCO Armor
HESCO products have been protecting brave men and women in the military for more than 20 years. HESCO products are engineered to exceed the rigorous National Institute of Justice (NIJ) standards.
Tests are conducted at world-class laboratories under the most stringent protocols to ensure your armor provides complete protection.
Tests Include:
KINETIC IMPACT INCLUDING BALLISTIC, BLAST, FRAGMENT, STAB
OPERATIONAL DURABILITY INCLUDING DROP IMPACT, VIBRATION, SHOCK
UV AND TEMPERATURE EXTREMES
CHEMICAL, FUNGUS AND FLUID RESISTANCE
ALTITUDE
X-RAY INSPECTION
BUOYANCY
COMFORT AND ERGONOMICS
Only The Best Cutting-Edge Materials
Hesco Ballistic Inserts are manufactured to the highest quality standards at our state-of-the-art facility in Aberdeen, Washington, USA.
HESCO specializes in the research, engineering, design, production and fulfillment of body armor solutions, using only the finest materials available, so you can rely on the performance you expect when it counts the most.
A properly fitted torso plate should not interfere with the comfortable movement of the arms and shoulders. If a plate is too large, it can impede mobility and result in difficulty holding, aiming or discharging a weapon which can result in fatigue and inaccuracy.
The HESCO L211 Special Rifle Threat Stand Alone Armor Plate is a perfect combination of concealability and light AP protection.
It is made by a company that is in this business for more than 20 years and this product is a testament to their superb design in Special Rifle Threat armor, if you need a reliable light AP defeating armor, this is it!
Specifications
Weight: 4.9 lb / 2.2 kg
Protection: Special Rifle Threat
7.62×39 M67 Lead Core
7.62×39 M43 Mild Steel Core
7.62×39 API
5.56×45 M193 Lead Core
5.56×45 M855/SS109 Mild Steel Core

5.56×45 M855A1 Enhanced Performance
Material: Ceramic/composite
Color: Black
Shape: Single Curve / Shooter Cut
May be paired with Rifle Rated Side Plates are also available: HESCO L110 Side Plates
Note: export regulations apply, sold only to verified purchasers.
Please read our Armor Orders Page prior to initiating an armor sale.
| | |
| --- | --- |
| Weight | 4.9 lbs |
| Dimensions | 10 × 12 × .69 in |
| Plate Size and Quantity | L211 10×12 Shooter Cut-PAIR |