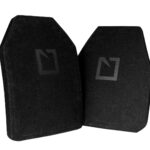 HESCO 3810 – 800 Series Armor 3+ Advanced lightweight protection with additional special threat coverage (PAIR PRICING)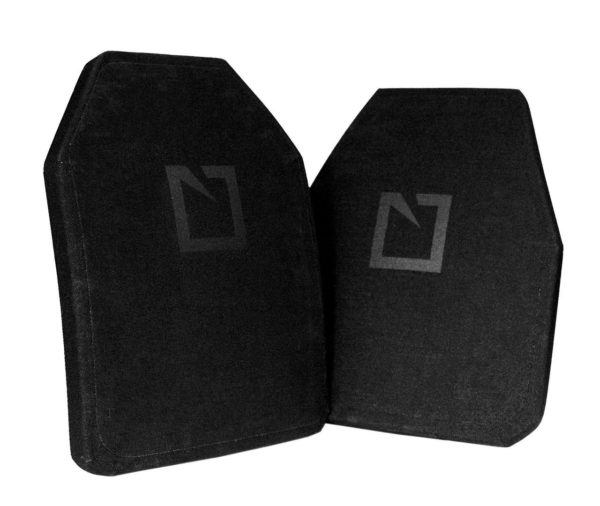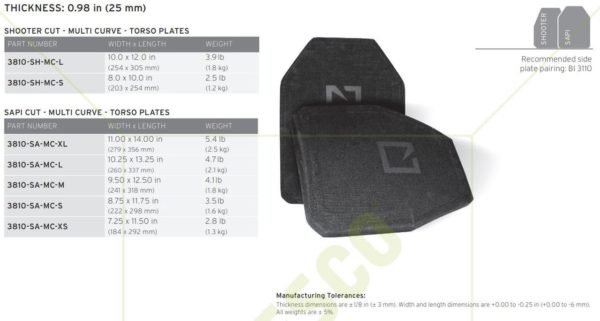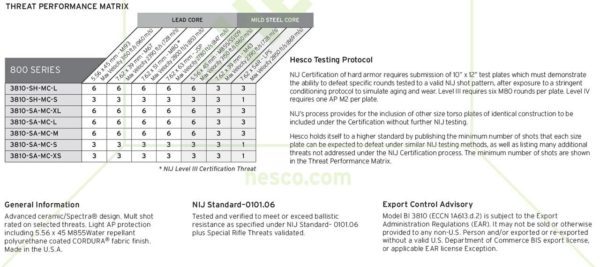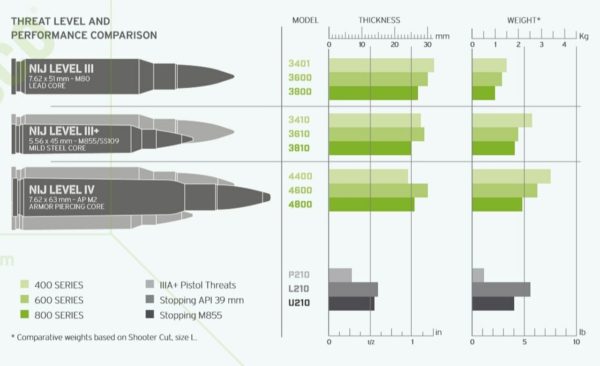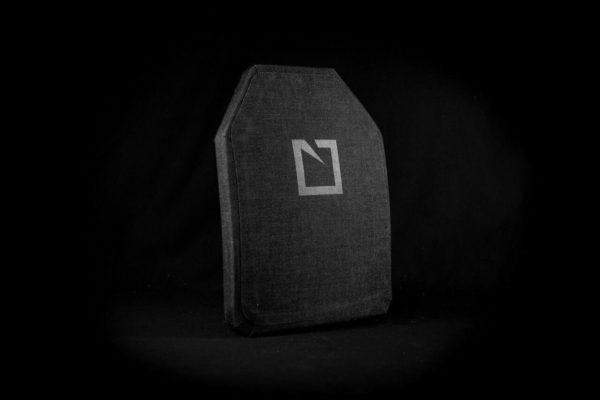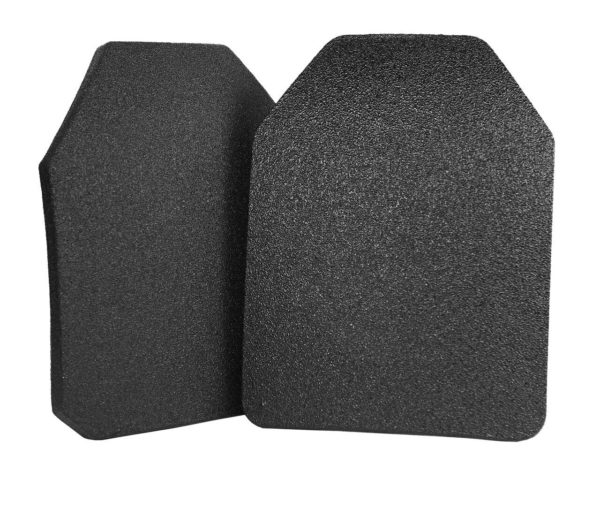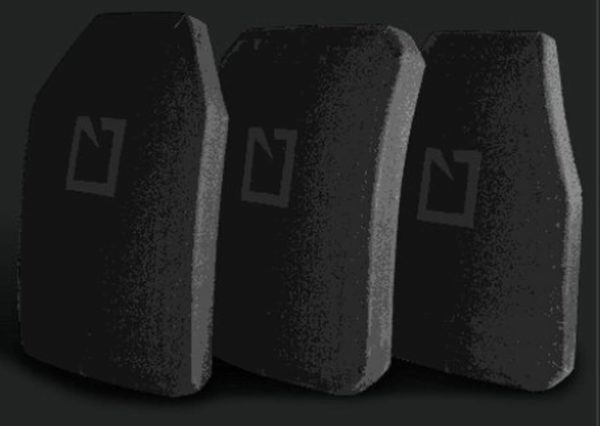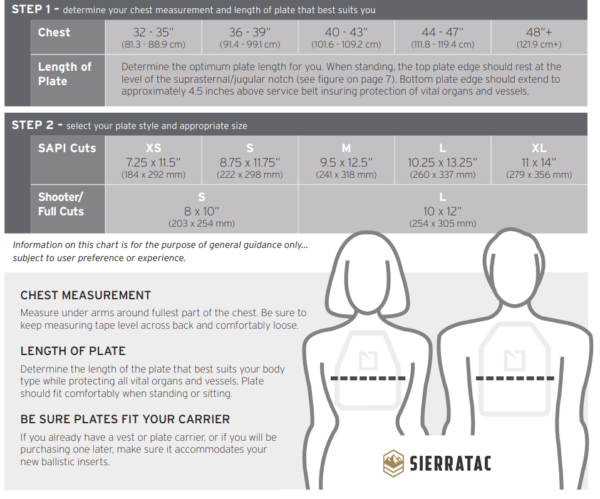 In stock
HESCO 3810 – 800 Series Armor 3+ Advanced lightweight protection with additional special threat coverage (PAIR PRICING)
$1,182.00 – $1,726.00
The HESCO 800 series is a line of body armor designed for high-performance and protection in fast-moving and volatile environments. The 800 series plates are made with a next-generation composite fabric called SPECTRA, which is 15 times stronger than steel and can reduce the overall weight of the plate by 40%. The 3810 model in particular offers advanced lightweight protection and special threat coverage against light armor-piercing rounds. The plates also feature comfortable multi-curve designs, a durable water-resistant coating, and have been tested to exceed National Institute of Justice standards. They are available in both law enforcement and military style cuts and can be paired with side plates for additional protection. HESCO has been producing armor for over 20 years and tests their products in world-class laboratories to ensure maximum protection. /// PAIR PRICING ///
Description

Additional information
The flagship 800 series is designed to perform in fast moving, highly volatile environments which require extensive protection and maneuverability.
Using next generation materials, 800 Series plates are the lightest weight and highest quality plates in their class. Finished with a highly durable wrap and water-resistant coating, 800 Series armor delivers unsurpassed quality in feel and performance.
800 Series is made with a next gen composite fabric developed by Honeywell. SPECTRA is pound-for-pound 15 times stronger than steel. It helps reduce the overall weight by as much as 40% while still maintaining its strength and flexibility.
The 3810 features advanced lightweight protection with additional special threat coverage, it provides protection against light AP including; 7.62×39 MSC and 5.56×45 M855.
The HESCO 3810 can be paired with BI 3110 Level III+ Side plates for maximum protection, the side plates can be elevated to cover heart from side shots.
HESCO 800 Series & 3810 Level III+ Stand Alone Features
Next gen SPECTRA materials and technology
Comfortable multi-curve designs
Law enforcement-style Shooter cut and military style SAPI cut
Highly durable, water resistant Polyurethane coated Cordura fabric finish
Also available with sprayed-on Polyurea coating
Precision quality control
About HESCO Armors
HESCO products have been protecting brave men and women in the military for more than 20 years. HESCO products are engineered to exceed the rigorous National Institute of Justice (NIJ) standards.
Tests are conducted at world-class laboratories under the most stringent protocols to ensure your armor provides complete protection.
Tests Include:
KINETIC IMPACT INCLUDING BALLISTIC, BLAST, FRAGMENT, STAB
OPERATIONAL DURABILITY INCLUDING DROP IMPACT, VIBRATION, SHOCK
UV AND TEMPERATURE EXTREMES
CHEMICAL, FUNGUS AND FLUID RESISTANCE
ALTITUDE
X-RAY INSPECTION
BUOYANCY
COMFORT AND ERGONOMICS
Only The Best Cutting-Edge Materials
Hesco Ballistic Inserts are manufactured to the highest quality standards at our state-of-the-art facility in Aberdeen, Washington, USA.
HESCO specializes in the research, engineering, design, production and fulfillment of body armor solutions, using only the finest materials available, so you can rely on the performance you expect when it counts the most.
A properly fitted torso plate should not interfere with the comfortable movement of the arms and shoulders. If a plate is too large, it can impede mobility and result in difficulty holding, aiming or discharging a weapon which can result in fatigue and inaccuracy.
The HESCO 3810 Level III+ Stand Alone Armor Plate offers both law enforcement style shooter cuts and military style SAPI cuts to accommodate your specific needs, it can be combined with BI 3110 Level III+ Side Plates which significantly increases the survival rate and side plates can be elevated to cover heart against side shots, all in all, this is a great armor with lots of different cuts and the latest cutting-edge technology HESCO developed.
Specifications
Weight: 3.9 lb./1.8kg (0.98"/25mm)
Protection: NIJ Level III+; 7.62×39 MSC, 5.56×45 M855
Material: SPECTRA
Color: Black
10×12 Torso Plates 3.9 lbs
8×10 Torso Plates 2.5 lbs
Rifle Rated Side Plates Available: HESCO Rifle Rated Side and Trauma Plates
Note: export regulations apply, sold only to verified purchasers.
Please read Armor Orders prior to initiating an armor sale.
| | |
| --- | --- |
| Weight | 6 lbs |
| Dimensions | N/A |
| Plate Size | 10.25×13.25 Large SAPI Cut, 10×12 Shooter Cut, 11×14 Extra Large SAPI Cut, 8.75×11.75 Small SAPI Cut, 8×10 Shooter Cut, 9.5×12.5 Medium SAPI Cut |