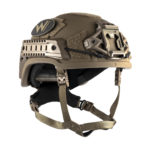 Team Wendy: EPIC™ Specialist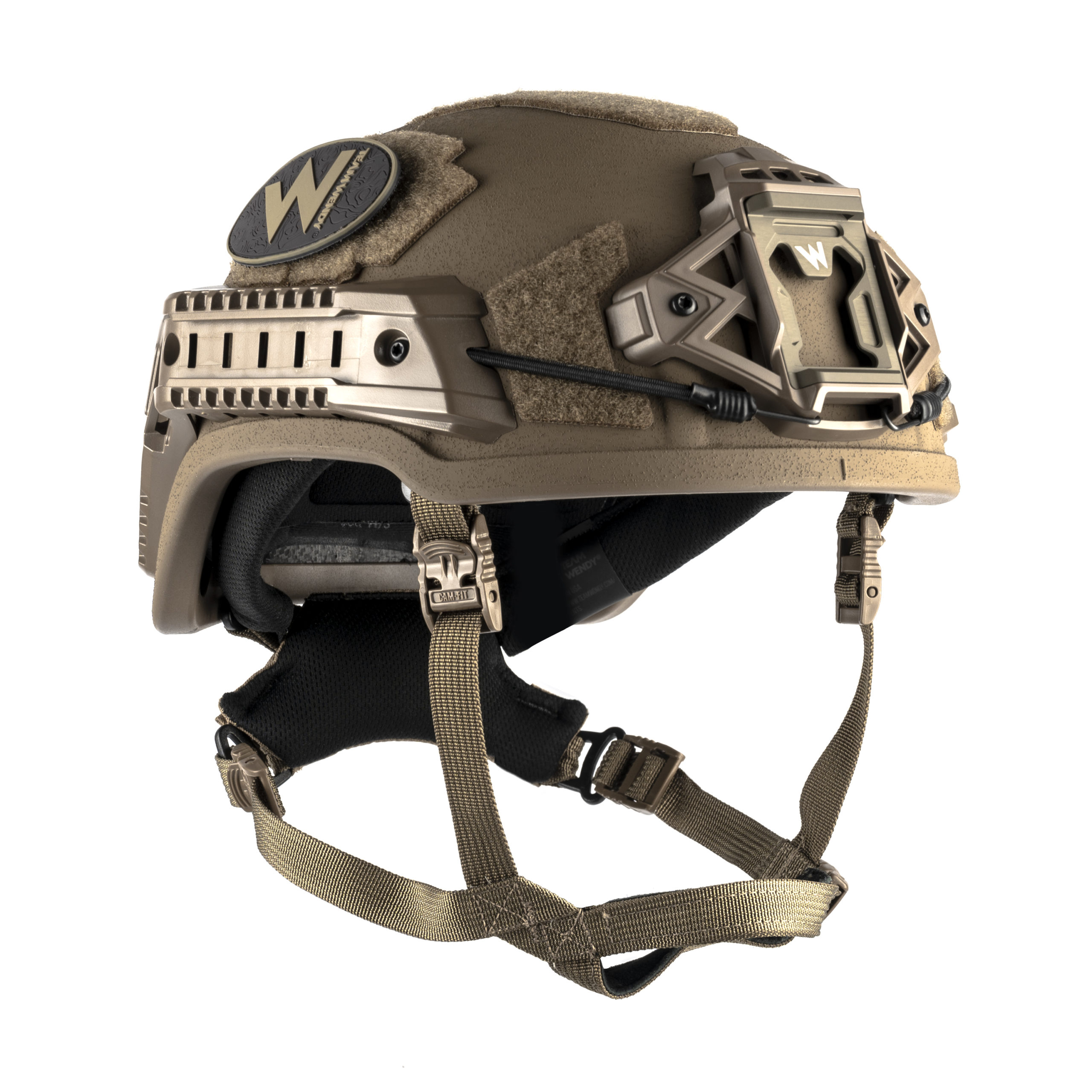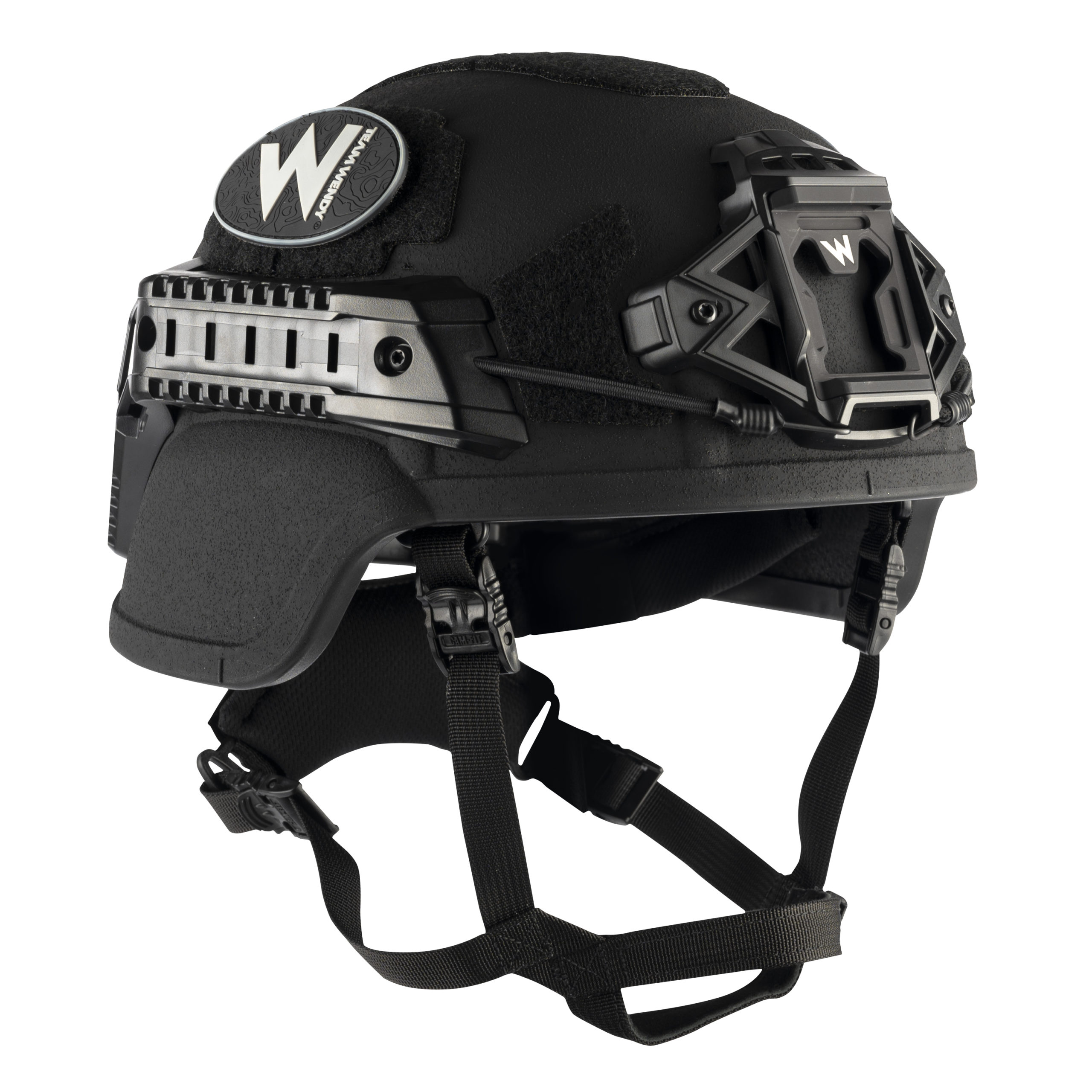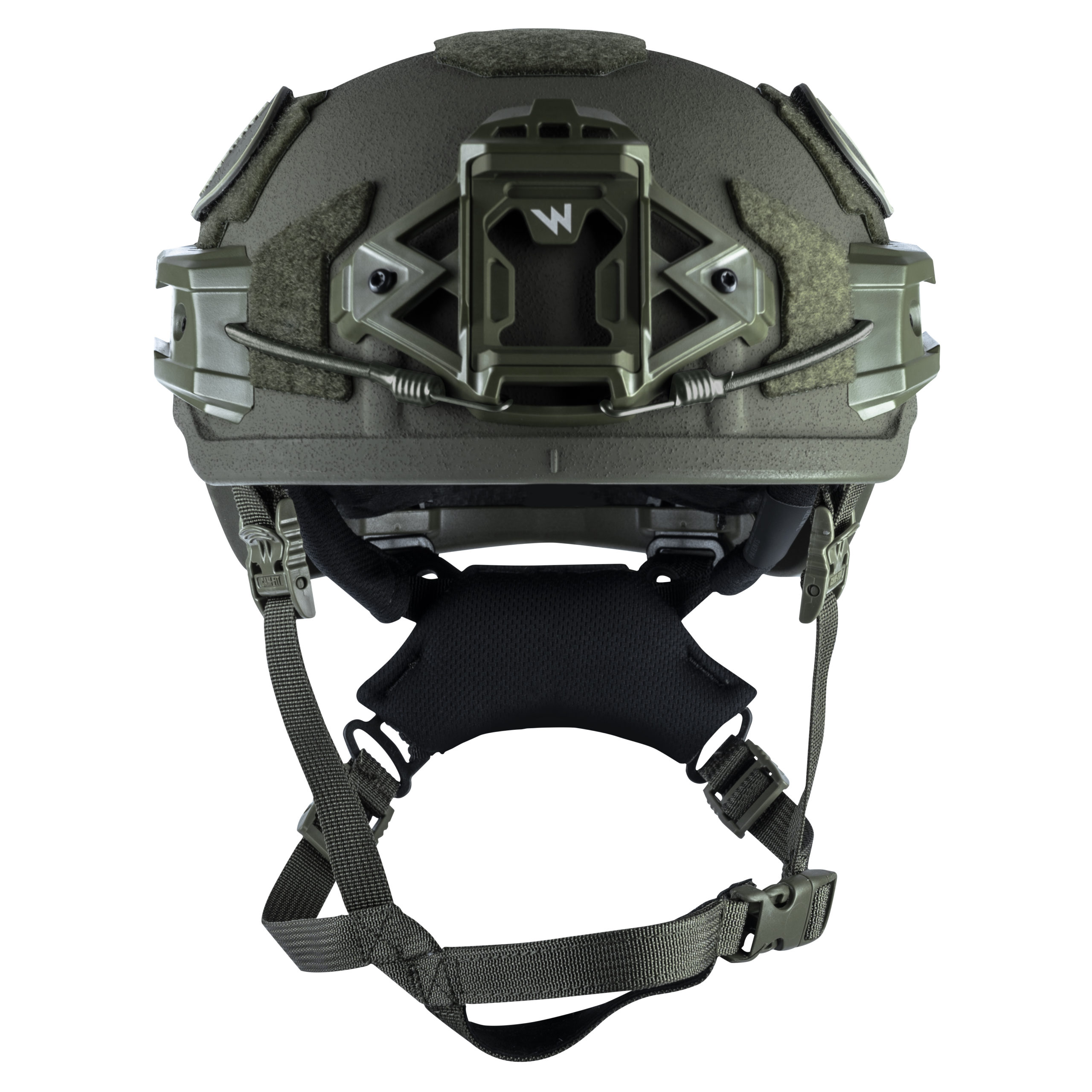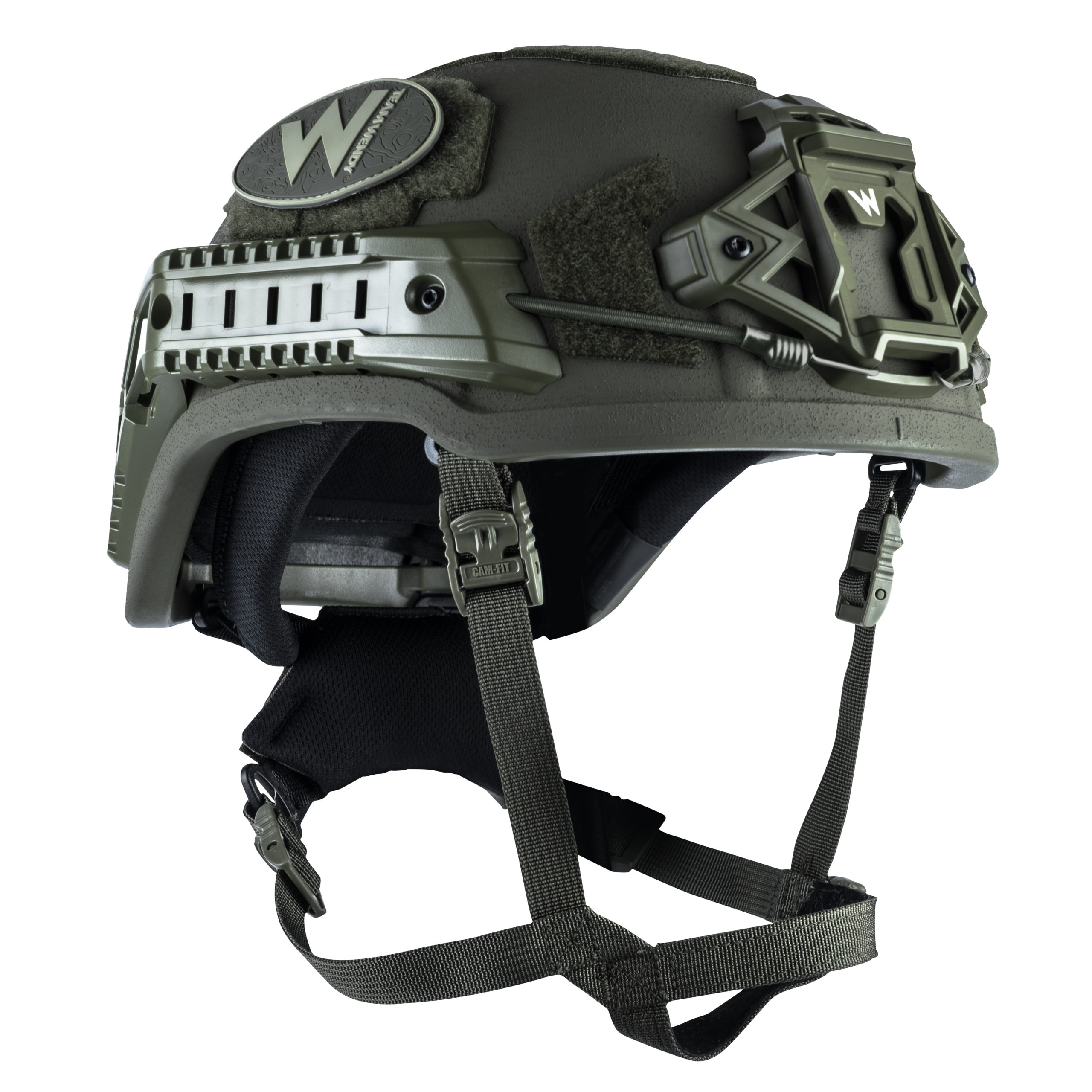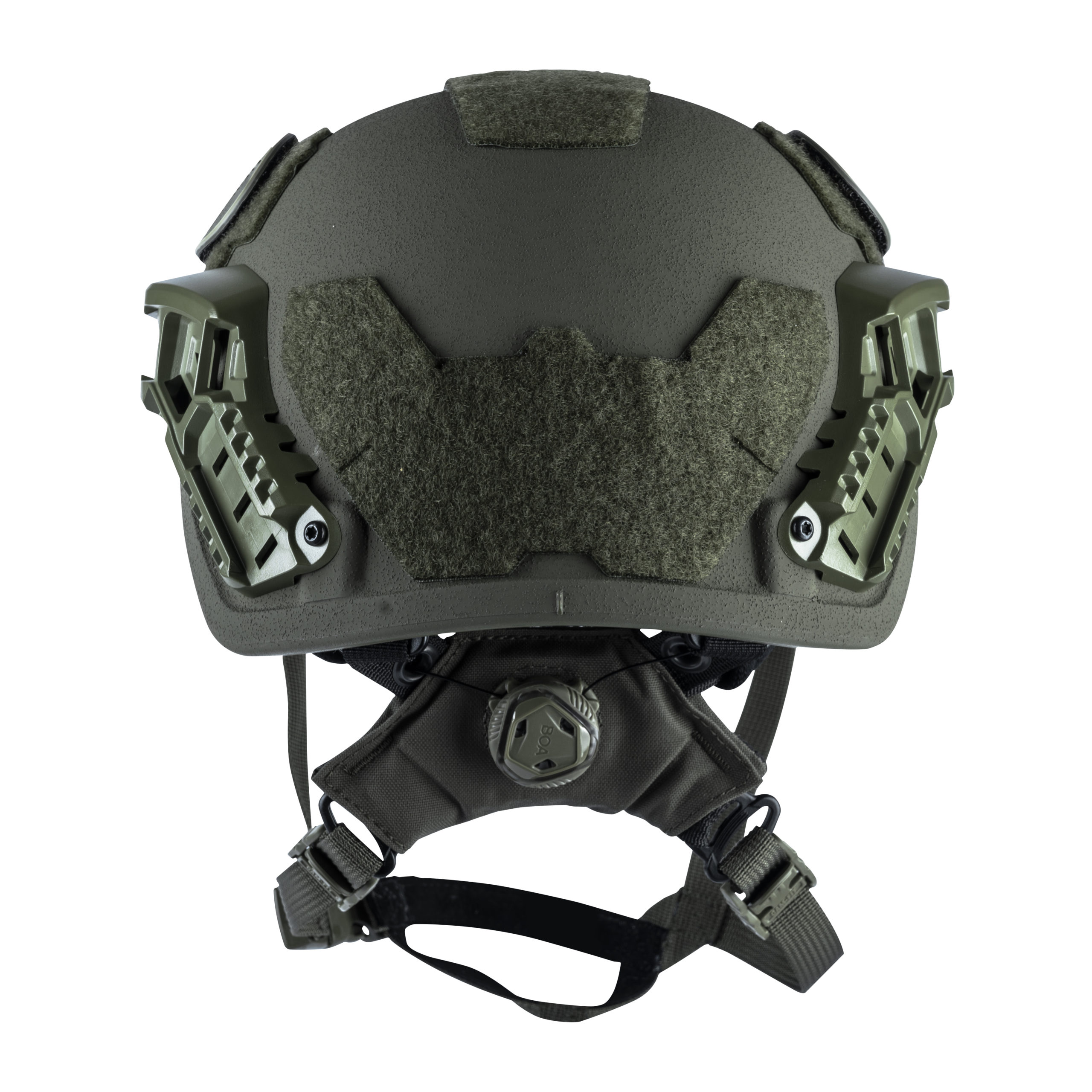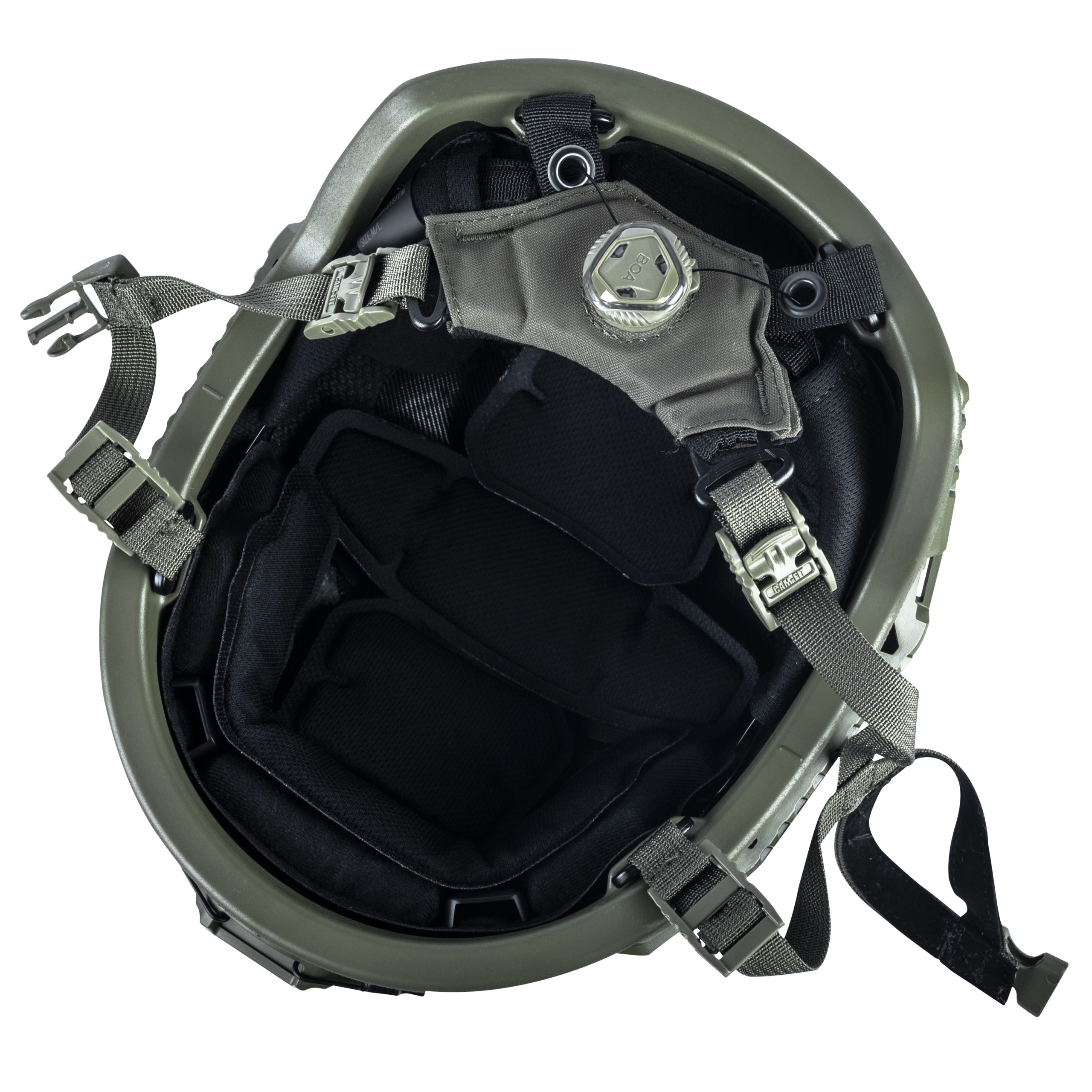 Available on backorder
Sale
Team Wendy: EPIC™ Specialist
Product Description The EPIC™ Specialist ballistic helmet features exceptional performance to meet…
Description

Additional information
Product Description
The EPIC™ Specialist ballistic helmet features exceptional performance to meet the tactical operator's demands. Fully outfitted for SWAT or riot team members, it comes standard with a durable aluminum NVG shroud, new reverse dovetail rails, exterior VELCRO® loop patches, EPIC Air® Fit liner and CAM FIT™ retention.
The EPIC™ Specialist delivers superior comfort while being substantially lighter than the ACH. It also includes a Shock Cord Kit for increased stability of Night Vision Devices,
The EPIC™ ballistic helmet line for law enforcement professionals is a result of the innovative synergies between Avon Protection, Team Wendy, and Ceradyne. The series features lightweight high-performance material paired with Team Wendy® retention and liner systems for maximum comfort.

Designed to provide the ultimate in head protection against ballistic threats in addition to mitigating head trauma from blunt impacts, all EPIC™ helmets feature Ceradyne seamless ballistic shell technology. This leading-edge shell technology incorporates a proprietary Thermoplastic composites forming/molding process that is fine-tuned for Ultra-High Molecular Weight Polyethylene fiber composites. Thanks to its high strength and low-density combination, this fiber has the highest strength-to-weight ratio of any available fiber on the market.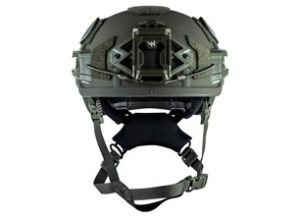 Durable Aluminum NVG Shroud
Visor and the EXFIL® Face Shield

Compatible with all EXFIL® accessories, including the EXFIL® Ballistic Visor and the EXFIL® Face Shield

Includes two Magpul® M-LOK® Picatinny-style rails and mounting hardware

Includes shock cord kit for stabilizing NVG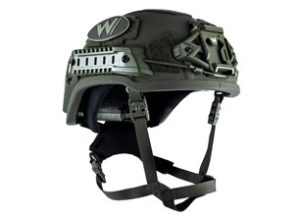 Ceradyne Seamless Ballistic Shell Technology
Proprietary thermoplastic composites forming/molding process

Ultra-high molecular weight polyethylene fiber composites, 33% lighter than Aramid material

High strength/low-density combination fiber offers maximum strength-to-weight ratio

Complete no thru-hole technology​ provides increased ballistic performance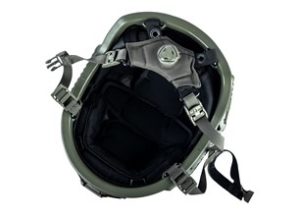 EPIC Air® Fit Liner System
Utilizes Team Wendy's proven Zorbium® foam technology

Designed to accommodate communication headset integration

Proprietary water-resistant film and loop fabric covering

Meets ACH Gen II Blunt Impact (AR/PD 14-01)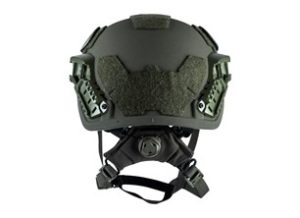 No Thru-Hole CAM FIT™ Retention System
BOA® fit system with micro-adjustable dial

Utilizes Cam Lock sliders for one-handed adjustment and secure fit

Asymmetric design keeps buckle tucked smoothly along jaw line

Chin cup lining ensures maximum comfort and chafe-free wear

Custom clip system attachment (no-thru holes)​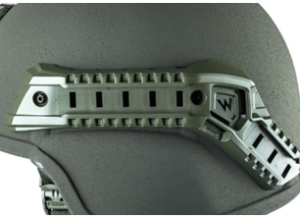 Reverse Dovetail Accessory Rails
No Thru-Hole Attachment (No drilled holes through shell for attachment)

Integrated low profile reverse dove-tail mounting system

Compatible with common helmet accessories and optional removable picatinny adapter

Provides counterweight attachment options

Accommodates optional shock cord system for increased stability of Night Vision Devices
Ballistic Performance
NIJ Level III-A (according to NIJ STD 0106.01/0108.01)
Fragment Performance
17gr V50 ≥ 2400 ft/s (780 m/s)
Backface Deformation
9mm BFD < 25.4 mm all locations
Blunt Impact Performance
Meets ACH Gen II Blunt Impact (AR/PD 14-01) and AEP 2902 Clause 4.1.1.1 Method H
Weight: Full-cut, (lbs) +/- 3%

Size                    System   Shell
Small                2.91 lbs  2.11 lbs
Medium           2.97 lbs  2.17 lbs
Large                3.23 lbs  2.42 lbs
XL                     3.44 lbs  2.62 lbs
Weight: High-Cut, (lbs) +/- 3%

Size                    System   Shell
Small                2.64 lbs  1.84 lbs
Medium           2.70 lbs  1.90 lbs
Large                2.82 lbs  2.01 lbs
XL                     3.08 lbs  2.26 lbs
Complete system weight includes helmet shell, accessory rails, impact liner and retention system.
Sizing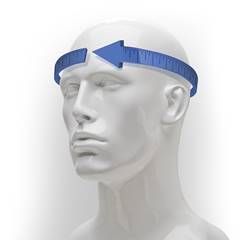 | Size | Head Circumference (in) | Head Circumference (cm) |
| --- | --- | --- |
| Small | 20 – 21.25 | 52 – 54 |
| Medium | 21.5 – 22.5 | 54 – 57 |
| Large | 22.5 – 23.6 | 57 – 60 |
| XL | 23.6 – 25.2 | 60 – 64 |
PLEASE NOTE: If you are in between sizes, we recommend going up to the larger size.
EPIC™ Ballistic Range Warranty:
Team Wendy will offer a limited warranty on your ballistic helmet(s) against any defect in materials or workmanship and will repair or replace the product at no charge per the below terms. This excludes normal wear and tear and does not cover any product that has been damaged due to misuse, abuse, improper storage, or the user replacing Team Wendy accessories to non-Team Wendy accessory components.
Ballistic package – up to ten (10) years from date of delivery
Liner, retention, accessory rails, and shroud – up to one (1) year from date of delivery
Exterior coating (paint) – up to one (1) year from date of delivery if the helmet has not been otherwise painted in that timeframe
Team Wendy will determine whether the helmet, to include associated components, is defective and has sole discretion to determine whether to repair or replace the helmet or associated components. Altering the helmet and associated components in any way not previously authorized by Team Wendy will lead to voiding of the warranty.
For more information on Team Wendy's warranty policy, please visit our Warranty Page.
Some images shown with optional accessories, sold separately.
If you are ordering in bulk for a MIL/LEO unit, please contact [email protected]
Note: export regulations apply, sold only to verified purchasers.
Please read Armor Orders prior to initiating an armor sale.
| | |
| --- | --- |
| Helmet Size | Small, Medium, Large, XL |
| Color | Black, Coyote Brown, Ranger Green |
| Helmet Cut | Full Cut, Mid Cut, High Cut |