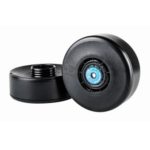 Avon Protection: CTCF50 Riot Agent Canister (Each)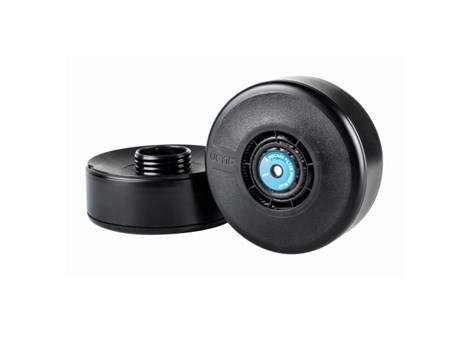 In stock
Sale
Avon Protection: CTCF50 Riot Agent Canister (Each)
Avon CTCF50 Riot Agent Canister (Each) The Avon CTCF50 Filter is a…
Avon CTCF50 Riot Agent Canister (Each)
The Avon CTCF50 Filter is a low profile combination filter containing a pleated high-efficiency filter element for removal of aerosols, particulate matter, smoke, fumes and a carbon bed for the removal of vapors that may be released from trapped particles. It is specifically designed for removal of riot control agents and tear gases including CS, CN and OC pepper spray.

The Avon CTCF50 meets the relevant criteria specified by NIOSH 42CFR84 for effectiveness in the removal of CS/CN agents in aerosol and vapor form.  The filtering capacity for particles of 0.3 micron diameter is greater than 99.97%. Provides 24 hours of protection from continuous exposure to CS, CN, and OC. A particulate filter element exceeding the requirements of NIOSH 42CFR84 P100 and EN 14387 (P3), level is incorporated, ensuring effective performance against dusts, mists, fumes, and biological agents (bacteria, virus, fungal spores etc), and radioactive dusts.
Performance
Breathing Resistance < 20 mm of H2O @ 85 l/min (typical)
Dimensions 
Diameter
Ø111 mm
Weight
<155 grams (typical)
Thread
40 mm to NATO STANAG 4155
Colour
Black
Compatible with Avon Protection C50™ Air Purifying Respirator only.
Some images shown with optional accessories, sold separately.
If you are ordering in bulk for a MIL/LEO unit, please contact [email protected]
Avon Protection items are not returnable.  Please contact us if you need support or have questions prior to the order.
This product is controlled by the U.S. Government and may not be exported, sold, transferred, transported or shipped outside of the U.S., either in their original form or after being incorporated into other items without first obtaining approval from the U.S. government or as authorized by U.S. law and regulations. Avon Protection products are subject to the Export Administration Regulations (EAR) with Control Classification Number (ECCN) 1A004.