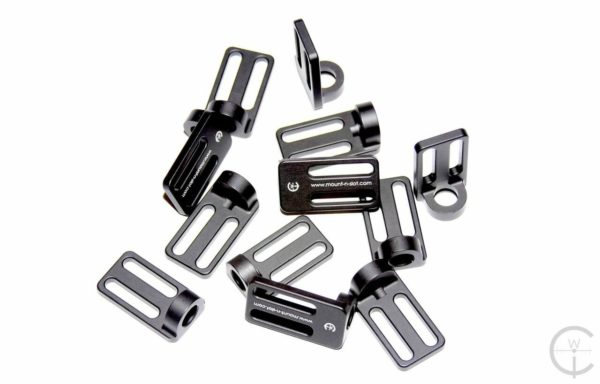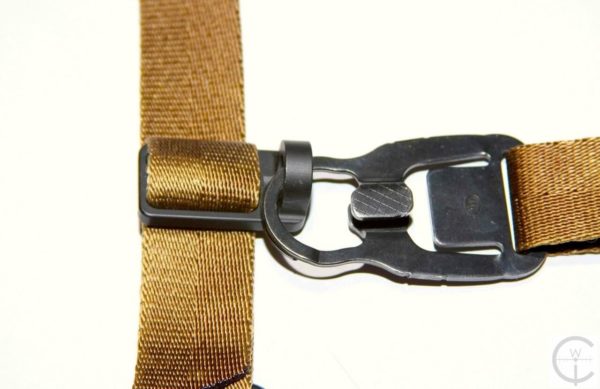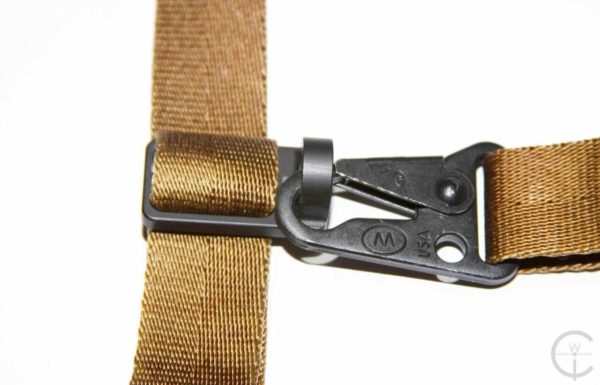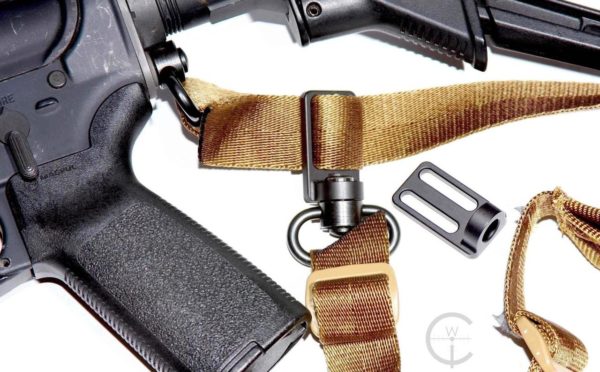 Out of stock
IWC: 1″ Adapter to Triglide
$19.99
IWC: The 1″ webbing: 2 To 1 Point Triglide allows you to…
Description

Additional information
IWC: The 1″ webbing: 2 To 1 Point Triglide allows you to rapidly convert your new or existing Two Point Sling into a One Point Sling, on the run, when extra maneuverability is required and then back to a Two Point for extra stability or when carrying the weapon. The 2 To 1 Point Triglide allows you to leverage the best of both sling types.
The ONLY transitional sling device designed to function with any Push Button Quick Detach Sling Swivel.
NOTE: this is a single triglide adapter only, QD sold separately!
PRODUCT DETAILS:
Incorporates a QD Socket designed for use with ANY Push Button Quick Detach Sling Swivel.
Also works with HK Type Hooks and Mash Hooks.
Directly attaches to the rear end of any sling constructed with 1.00″ wide webbing.
Ultra-lightweight 2 To 1 Point Triglide design weighs only .20 ounces.
Micro-Adjustable mounting allows the operator to attach anywhere on the sling.
CNC machined from Billet 6061-T6 aluminum. Hard anodized Type III per MIL-A-8625F.
Easily installation and simple to follow instructions supplied with 2 To 1 Point Triglide.
NO GUNSMITHING.
100% LIFETIME WARRANTY. PERIOD. Return for full refund including your shipping charges.
MADE IN USA; including Aluminum.
IWC's MOUNT-N-SLOT products are MADE BY AMERICANS in COLORADO.
PRACTICAL USE:

REALITY BASED PRODUCT
In order to understand why IWC designed the 2 To 1 Point Triglide, it's important to understand the strengths and weaknesses of the various types of slings on the market.
A One Point Sling is so called because it only attaches to the rifle at a single point, at the rear of the lower receiver using an end plate. The One Point Sling has the advantage of allowing the rifle to transition quickly and easily to either the strong or weak side shoulder with no adjustments. They also tend to allow the operator to move to any shooting position without adjustment (like standing to prone). The main weakness of the One Point Sling is that it allows the muzzle to swing like a pendulum if the user has to take their hands off of it.
Two Point Slings attach to the rifle at 2 points; one at the front of the rifle and one at the rear. As dynamic as a properly configured Two Point Sling can be, it still can't match a One Point Sling for maneuverability.
The 2 To 1 Point Tri-Glide allows you to reconfigure your sling as a One Point or Two Point on the fly to deal with the specific situation you're facing, using the sling that you already own.
| | |
| --- | --- |
| Weight | 0.1 lbs |
| Dimensions | 1 × 1 × 1 in |