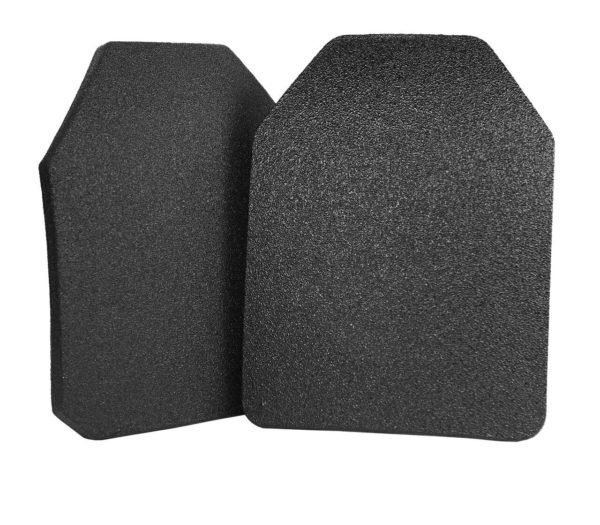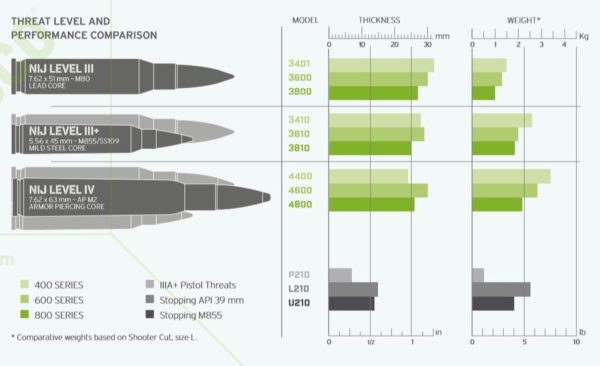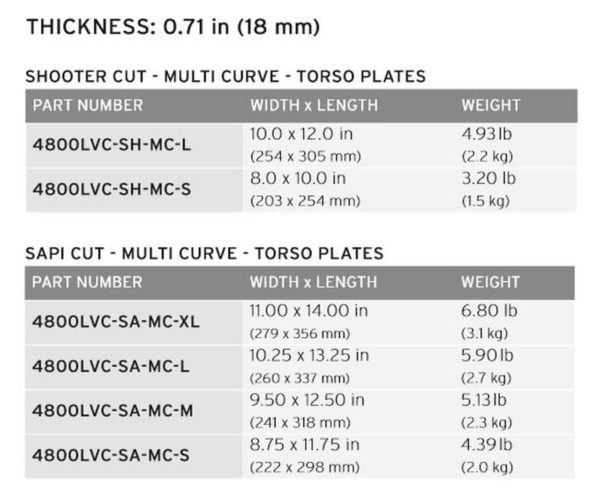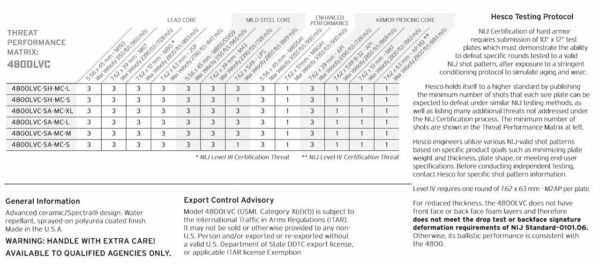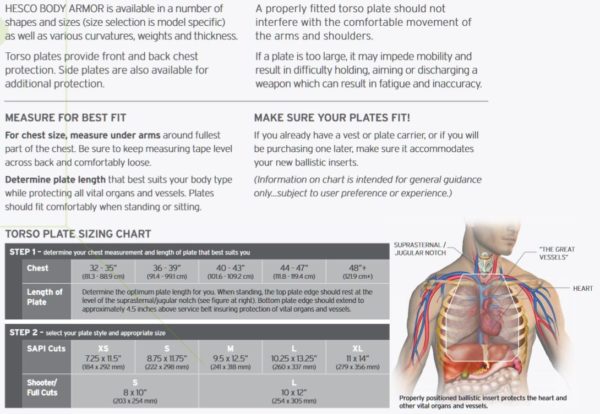 Available on backorder
HESCO 4800LVC – 800 Series Armor Lightweight Level IV Plate Low Visibility and Coated (PAIR PRICING)
$2,700.00 – $3,378.00
The 4800LVC and the flagship 800 SERIES are designed to perform in fast moving, highly volatile environments requiring the ultimate in protection, maneuverability and low visibility. This a top of the line plate.  This series of coated plates are a non stocking item and are available by order only.  Please see the 4800 and 4800LV plates for in stock options.  Production times are quoted as about 30 days. (PAIR PRICING)
Description

Additional information
HESCO 800 Series Plates
BI 4800LVC
Lightweight Special Threat Plate using Next Generation Materials and Technology
The 4800LVC and the flagship 800 SERIES are designed to perform in fast moving, highly volatile environments requiring the ultimate in protection, maneuverability and low visibility.
Using next generation materials, 800 SERIES plates are the lightest weight, highest quality plates in their class. Finished with a Sprayed on Polyurea Finish waterproof coating delivering unsurpassed quality in feel and performance.
NEXT GEN SPECTRA® MATERIALS AND TECHNOLOGY
COMFORT FITTING MULTI CURVE DESIGNS
LAW ENFORCEMENT STYLE SHOOTER CUT AND MILITARY STYLE SAPI CUT
HIGHLY DURABLE, Sprayed on Polyurea Finish
PRECISION QUALITY CONTROL
NEW FOR 2020
4.93 lb / 0.71 in thick
Special Threat Rating
Stand Alone Design
Next Generation Carbide/Ceramic
Full Spectrum Protection
Low Visibility Option
Sprayed on Polyurea Finish
See also 4800 and 4800LV plates
Does not have front or back foam layers – Not meeting drop test or back face signature deformation requirements of NIJ 010.06
Pairs with HESCO 4101 Side Plates:
Tested and verified to meet or exceed ballistic resistance and is Special Threats validated. This plate does not meet the drop test or backface signature deformation requirement of NIJ Standard 0101.06.
10×12 Torso Plates 4.93lbs
8×10 Torso Plates 3.20 lbs
Note: export regulations apply, sold only to verified purchasers. Prices are for two plates.
Please read Armor Orders prior to initiating an armor sale.
| | |
| --- | --- |
| Weight | lbs |
| Dimensions | N/A |
| Plate Size | 10.25×13.25 Large SAPI Cut, 10×12 Shooter Cut, 11×14 Extra Large SAPI Cut, 8.75×11.75 Small SAPI Cut, 8×10 Shooter Cut, 9.5×12.5 Medium SAPI Cut |