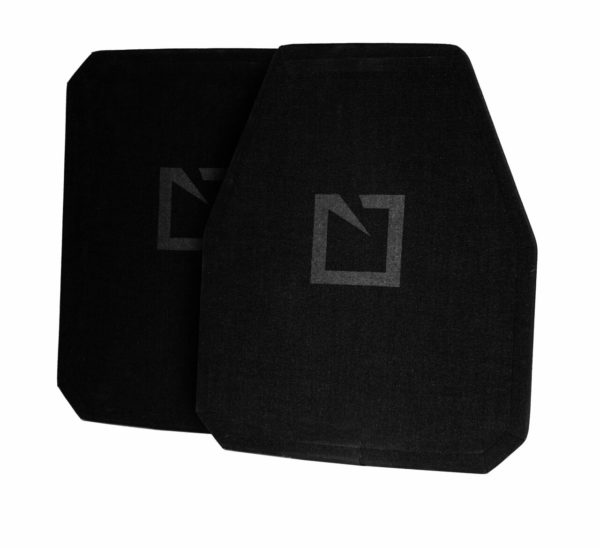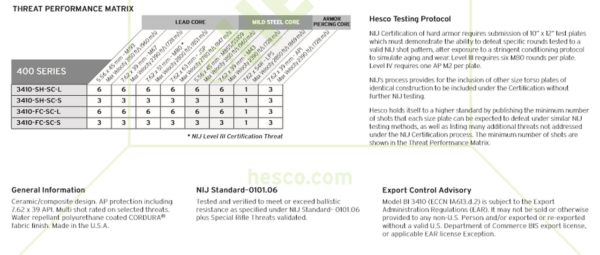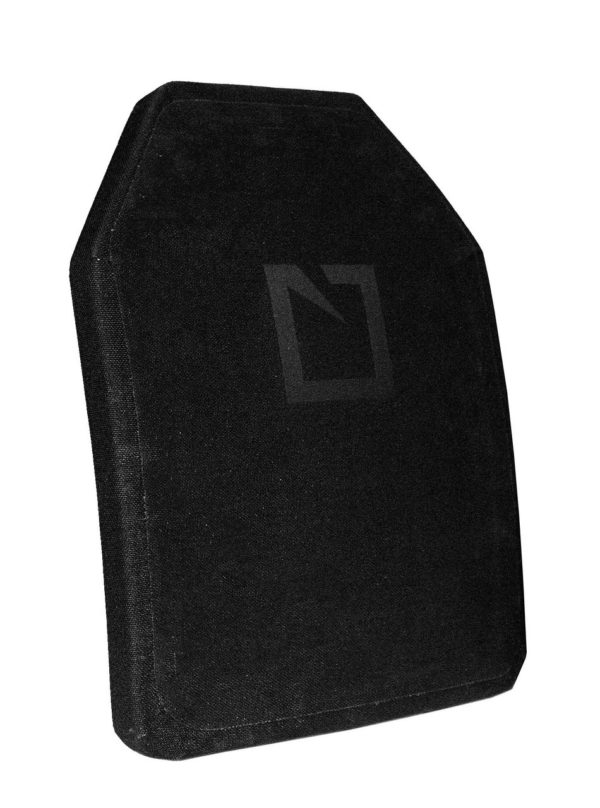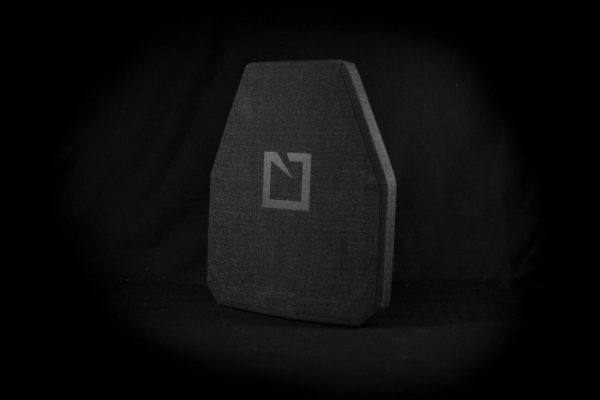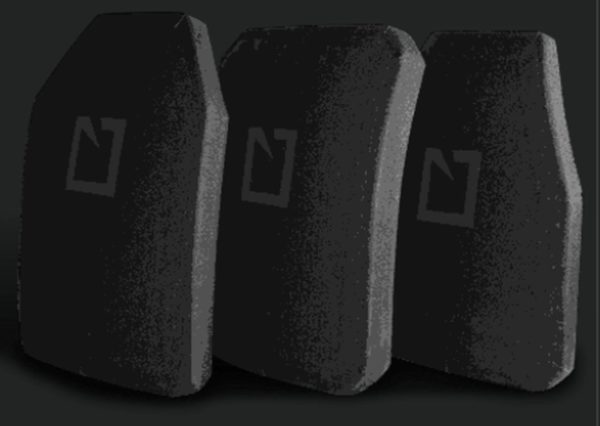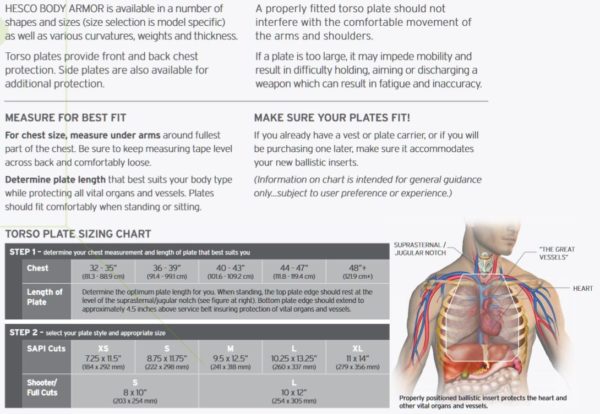 In stock
HESCO 3410 – 400 Series Armor Level 3+ Stand Alone Plate
$299.99 – $448.99
The Hesco 3410 Plate is a tremendous combination in a 3+ plate.  The Hesco 3410 plate offers protection against light armor piercing rounds as well as the heavier .30 caliber lead core rounds in a 5.8 lbs. plate.  Good value with solid protection.  Plates are sold individually.
Description

Additional information
 HESCO 400 Series Plates:  BI 3410
HESCO 400 Series Armor Level III+ Stand Alone Plate
The HESCO 3410 is the ultimate in durable protection when it is needed most. Light AP protection, fits within most budgets.
HESCO's 400 SERIES of plates are designed to be cost effective with no compromise on quality and life saving capabilities, ideal for being stored in a vehicle, quickly accessed by those responding to volatile active shooter situations.
Advanced Composite Materials
Single Curve Design
Highly Durable, Waterproof, Polyurethane Coated, Cordura® Nylon Wrap
Precision Quality Control
Buoyant
400 Series Single Curve Torso Plate
10x12x1.10″  5.8 lbs.
8x10x1.10″    3.8 lbs   
NIJ LEVEL III+
STAND ALONE
LIGHT AP PROTECTION, INCLUDING 7.62 X 39 MSC
May be paired with Rifle Rated Side Plates Available:  HESCO Rifle Rated Side Plates
Tested and verified to meet or exceed ballistic resistance as specified under NIJ Standard-0101.06 plus Special Threats validated.
Note: export regulations apply, sold only to verified purchasers.  Prices are for a single plate.
Please read our Armor Orders Page prior to initiating an armor order.
| | |
| --- | --- |
| Weight | lbs |
| Dimensions | N/A |
| Plate Size | 10×12 Shooter Cut, 8×10 Shooter Cut |